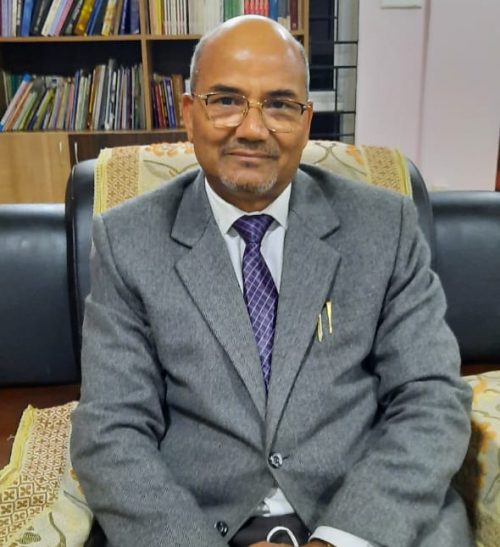 To cater to the aspirations of the people of Barak Valley, the foundation stone of Assam University was laid on January 21, 1994 by the then Prime Minister Shri P. V. Narsimha Rao. Defying the geographical adversities and constraints, Assam University has grown by leaps and bounds due to the commitment of the university fraternity and the supportive surrounding environment. A university that became operational from a single room in Silchar Circuit House on January 21, 1994 today boasts of a 600-acre sprawling green campus at Silchar and a 90-acre campus at Diphu, which provide an idyllic ambience for making this university an ideal seat of learning.
Geographic isolation and difficult terrain could not prevent the highly motivated teaching faculty and committed employees from joining this university from across the country. Apart from catering to the aspirations of the local people to acquire quality education, the university attracts students from different parts of the country, making this university a true 'Mini Bharat'.
Assam University, which made a humble beginning in its Dargakona campus, presently has 16 schools with 40 departments in the Silchar campus and 10 in the Diphu campus. A host of undergraduate programmes in various departments and 06 inter-disciplinary centres located in its two campuses at Silchar and Diphu also reflect the university's northward performance graph.
The university also has 77 affiliated colleges, which under the stewardship of the University, are providing quality education to over 35,000 knowledge-seekers. Through its continuous academic endeavours, the university is keeping itself abreast of the latest developments in the domain of knowledge and working on its mission to develop high quality human resources with full focus.
Assam University is pursuing vigorously its vision 'to translate the multidimensional collective dreams of the community of the region and the nation into reality by developing human excellence through inclusive growth of the institution and value-based education, research and leadership'.
In order to achieve its vision and mission, the university has undertaken many initiatives to ensure holistic development of the students and also initiated many interventions for the socio-economic development of the region through its outreach programmes. Excellent infrastructure that dots the green serene campuses at Dargakona and Diphu make the university a perfect place where teaching-learning and research can happen in right earnest.
However, being fully aware of the fact that there is no place for complacency in this fast-changing global scenario, Assam University is continuously striving for achieving its vision and mission to be in the orbit of best universities of the country. While the University has carved out a niche for itself in the academic world, drawing inspiration from Gurudev Rabindranath Tagore, the search is on in the pursuit of 'unbroken perfection'.